Need to make lunch on a dime? Want to make it healthy too? These canned chicken lunch ideas are the perfect way to make a healthy lunch that is low in points. Take these Weight Watchers-friendly recipes and have a lunch you can enjoy every day of the month. 
Discover 25 flavorful and nutritious Weight Watchers-friendly lunch ideas using canned chicken. From vibrant salads to creative wraps, these simple yet satisfying options make staying on track deliciously easy. Explore a world of variety while enjoying guilt-free meals that support your wellness goals.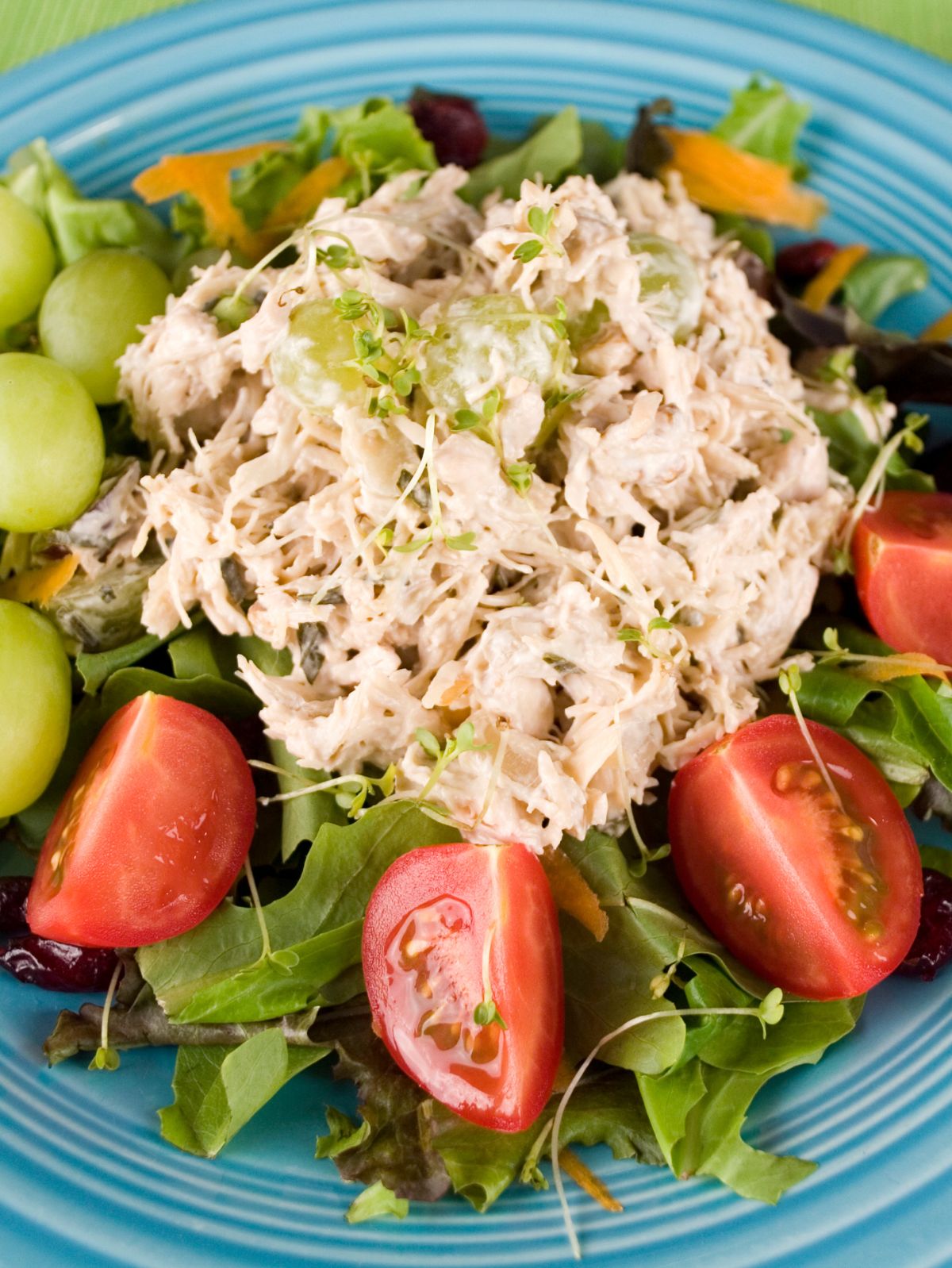 Easy Canned Chicken Recipes For Lunch
In today's fast-paced world, making your lunch at home brings numerous benefits that go beyond just convenience. When you prepare your own lunch, you gain a level of control over what goes into your meal, allowing you to tailor it to your specific dietary needs and preferences. This is especially valuable for those following Weight Watchers, as it enables you to create dishes that are low in points while still being delicious and satisfying.
One of the key advantages of crafting your lunch at home is the financial savings it offers. Dining out or ordering takeout on a daily basis can quickly add up and strain your budget. By opting for homemade lunches, you'll notice a significant reduction in your food expenses over time. Canned chicken, which serves as a versatile and protein-rich ingredient, further contributes to these savings. Not only is canned chicken affordable, but it also boasts health benefits that align well with a Weight Watchers lifestyle.
Canned chicken is a nutritious option that provides lean protein, a crucial component of a balanced diet. It's an excellent way to fuel your body while keeping your meals satisfying and filling. Additionally, canned chicken is known for its convenience; it's ready to use whenever you need it, saving you precious time in the kitchen. Incorporating canned chicken into your homemade lunches ensures you have a quick and easy source of protein at your fingertips.
In the quest to lead a healthier lifestyle and manage your weight, making lunch at home offers a sense of empowerment. You have the ability to choose fresh, wholesome ingredients, control portion sizes, and customize flavors to suit your palate. By focusing on Weight Watchers friendly recipes and utilizing economical options like canned chicken, you're making a conscious decision to prioritize your well-being while also being kind to your wallet. So, why not embrace the benefits of homemade lunches and savor the positive impact they can have on your health and financial goals?
Canned Chicken as a Replacement for Fresh Chicken
In many recipes, like chicken noodle soup or chicken pot pie, it calls for cooked chicken breast. The chicken is often shredded which means that it can easily be swapped with canned chicken. On long busy days or when you need an easy meal, like for quick lunches, a can of chicken in one of these recipes is the perfect way to get a healthy dinner on the table for the whole family. It is also a lot cheaper than getting a rotisserie chicken with the same benefits. It is just simple ingredients to make a delicious meal on busy weeknights.
Chicken Salad Lettuce Wraps: Use fresh and crisp lettuce wraps with a mix of canned chicken, crunchy veggies, like carrots, cucumbers, peppers, and tomatoes, and a light dressing for a satisfying, low-carb lunch that's kind to your points budget. Be careful because dressing can be a point crusher. Measure the dressing and then pour it over the salad and mix or dip your bites into the dressing to get dressing on each bite and control how much you are using. Turn it into an avocado chicken salad by using Creamy Avocado Dressing.
Black Bean and Chicken Salad: Try the Black Bean and Chicken Salad: It's a tasty salad with canned chicken and hearty black beans. Add in fresh veggies and a tangy dressing. This dish is not only refreshing but also low in points, which is great for your healthy eating plan. 
Vegetable Stir-Fry with Chicken: Making a quick and tasty meal is easy with Vegetable Stir-Fry with Chicken. Just mix tender canned chicken with sautéed vegetables and a savory stir-fry sauce. This creates a flavorful and nutrient-rich dish that also helps you stick to your points goal. Remember, when choosing a stir-fry sauce, go for ones that have low sugar content. Some sauces can be high in sugar, which might increase the points value of your meal. So, keep an eye on those sauces to make sure you're keeping your points in check. You can also make your own sauce or just use something simple like use soy sauce, chili powder, and garlic powder. Serve with white rice, noodles, or as is.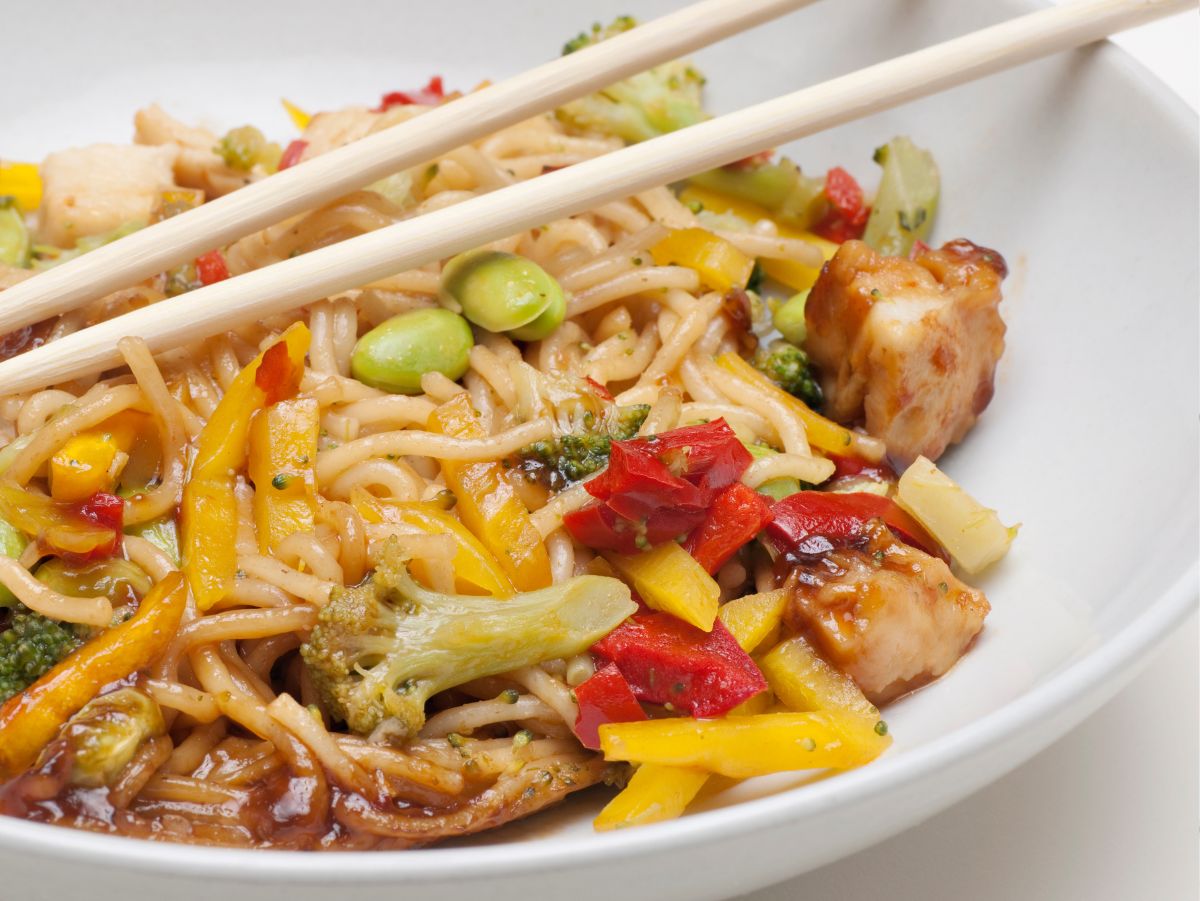 Chicken and Spinach Stuffed Sweet Potato: Transform a baked sweet potato into a satisfying meal by filling it with canned chicken and nutrient-rich spinach. This easy recipe is more than it seems – it ensures your tummy stays content for a long time. Not only is it filling, but it's also a great way to be kind to your points budget, making it an ideal choice to keep you energized until dinner.
Chicken and Avocado Wrap: The Chicken and Avocado Wrap is an easy lunch option. You use a whole wheat wrap and add canned chicken, creamy avocado, and crisp veggies. This mix gives you a combination of flavors and textures. Watch those points. Avocados are healthy for you because of the good fats that they provide but they are high in points too. Just find a good balance when making your wrap.
Quinoa and Chicken Bowl: Treat yourself to a hearty bowl with nutrient-dense quinoa, canned chicken, steamed veggies, and a touch of seasoning, ensuring a satisfying meal without sacrificing points. My favorite is adding taco seasoning. Then' top it off with a touch of lime or lemon juice. This bowl ensures you stay full and satisfied while staying within your points allowance on your Weight Watchers journey. It's a meal that's as wholesome as it is tasty.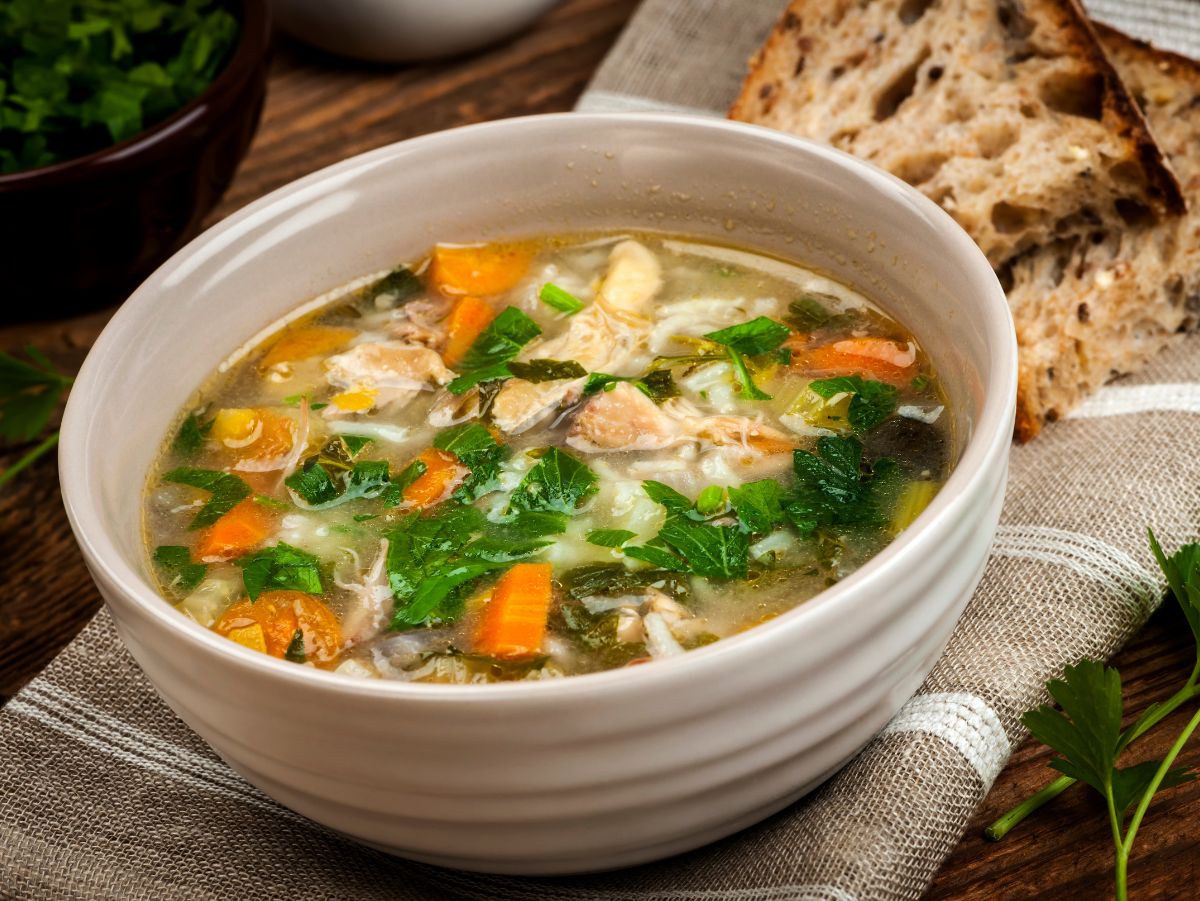 Chicken and Vegetable Soup: Savor a comforting bowl of soup featuring canned chicken and a variety of veggies in chicken broth. Make the soup with or without egg noodles for the perfect meal. Later in the week, you can use the leftover chicken soup and turn it into something new by adding (almost) fat-free cream of mushroom soup. 
Chicken and Broccoli Rice Casserole: Make a comforting Chicken and Broccoli Rice Casserole. It's easy! Put canned chicken, soft broccoli, and brown rice in a baking dish. Mix them with a creamy sauce. Then, bake it. You'll have a tasty casserole that's good for you and your points. It's a warm and satisfying meal you can enjoy without worrying about points.
Mixed Greens and Chicken Salad: Make a colorful salad with canned chicken on top of mixed greens. Add different types of veggies to make it even tastier. Use a light dressing to keep it healthy. This kind of salad is great for a refreshing lunch and it won't use up too many of your points. These quick meals are perfect for meal prep. Get it ready for the week and throw it together each morning. Do not combine it beforehand. It will get soggy.
Chicken and Cucumber Roll-Ups: Have fun with thin cucumber slices that wrap around canned chicken mixed with tasty seasoning. These rolls are light and crispy, fitting nicely into your points plan.
Chicken and Brown Rice Bowl: Make a bowl with healthy brown rice, canned chicken, and cooked veggies. Mix them together to create a filling and tasty meal. This bowl is mindful of your points and won't use too many. It's a good choice for staying on track with your goals.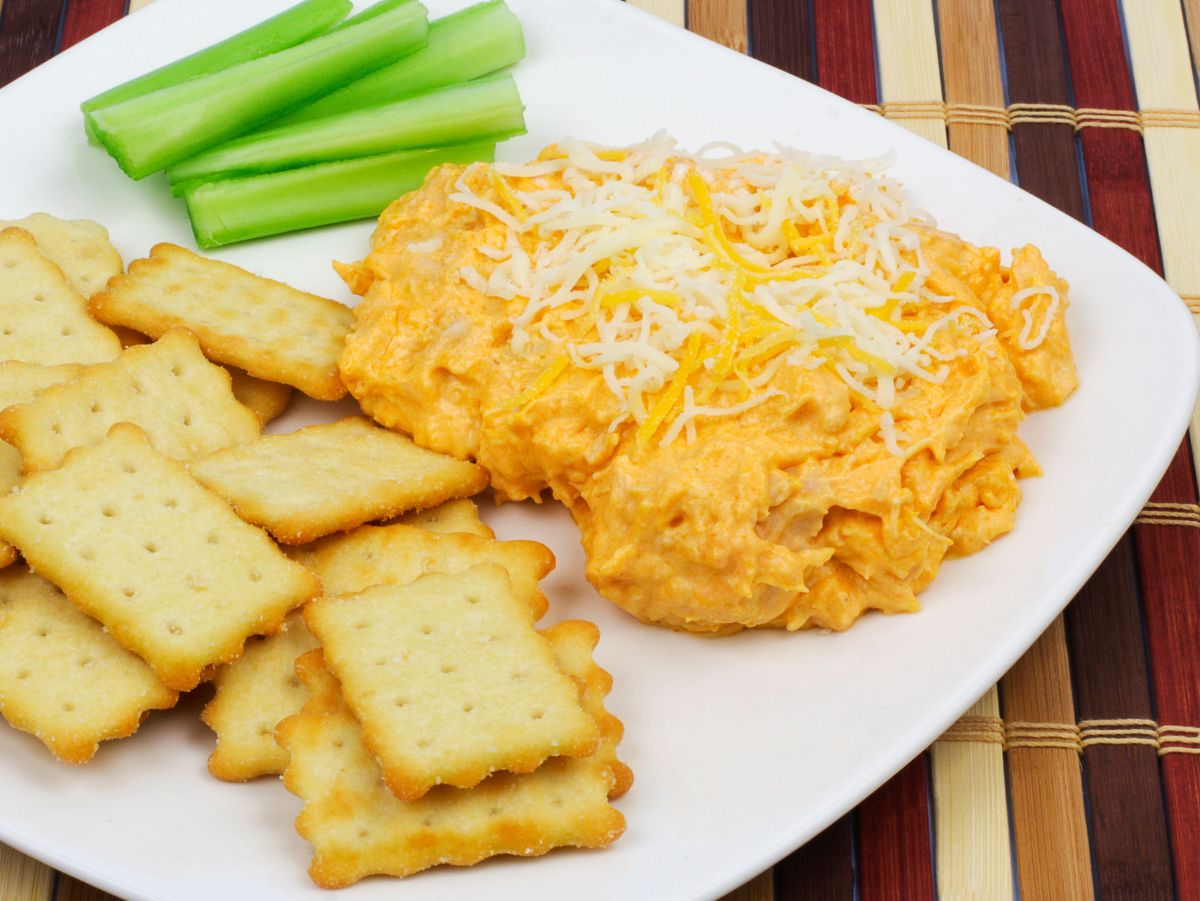 Buffalo Chicken Dip with Veggies: Everyone loves buffalo chicken dip but it can be high in points. Use ranch dressing seasoning instead of premade ranch dressing. Cut the fat-free cream cheese in half and mix in some fat-free Greek yogurt instead. Use low-fat or better yet fat-free cheddar cheese on top. I like to use veggies as my dippers because they are 0 points, but you can also use tortilla chips. This recipe also works as easy appetizers.
The best thing about this dip is that no one will notice the changes. It will taste like the tried and true recipe so you will have the most amazing lunch and save some points.
Chicken and Zucchini Noodles with Pesto: Enjoy a delicious meal with zucchini noodles mixed with canned chicken and flavorful pesto, creating a dish that's both light and full of taste while being careful about your points. This combination of ingredients makes a satisfying choice that aligns well with your points goals.
Chicken and Tomato Wrap: Make a tasty Chicken and Tomato Wrap by putting canned chicken together with juicy tomato slices. This is a straightforward and tasty option, so you won't use up too many points. Have a delicious lunch that's filling and doesn't put a strain on your points allowance.
Corn and Chicken Salad: Create a tasty salad by mixing canned chicken, sweet corn, and colorful veggies. Add a bit of light dressing to make it flavorful. This salad feels perfect for summer, and it won't use up too many points on your plan. It's like a cool and healthy treat for your lunch!
Chicken and Whole Grain Crackers Plate: Lunchtime can be delicious and satisfying with a Chicken and Whole Grain Crackers Plate. Grab some whole grain crackers, add in some canned chicken, and toss in some fresh veggies. This meal balances well with your points, so it's a smart choice. When you take a bite, you'll experience the crunchiness of the crackers mixing with the flavors of the chicken and veggies. It's an easy way to enjoy a tasty lunch that fits into your healthy eating plan.
Chicken and Cauliflower Rice Stir-Fry: For a healthy choice, try making a stir-fry with cauliflower rice – it has fewer carbs. Use canned chicken for protein and add lots of colorful veggies. Add the right seasonings to make it yummy. This meal is guilt-free and goes perfectly with your points plan.
Bean and Chicken Lettuce Cups: Get some crisp lettuce cups and fill them up with tender canned chicken and a blend of beans, including black beans. This creates a lunch that you can pick up with your fingers – no need for utensils – and it's packed with protein to keep you satisfied. The great part is, it's kind to your points, so you can relish this delicious meal without stressing about your goals.
Chicken and Veggie Egg Scramble: Create a tasty egg scramble with canned chicken and colorful sautéed veggies. It's full of protein and good stuff for your body. This dish helps you stick to your points plan, giving you a healthy and yummy lunch option. Enjoy the flavors and feel good about your choices.
Chicken and Cottage Cheese Bowl: Make a yummy Chicken and Cottage Cheese Bowl by mixing smooth cottage cheese with canned chicken, fresh fruits like berries, and colorful veggies. This bowl is full of protein and fits well with your points goals for a healthy meal.
Asparagus and Chicken Bundle: Create a special lunch by wrapping tender asparagus with canned chicken. This combination is not only unique but also really good for you. The flavors come together in a tasty way, and it's a meal that won't use up too many of your points. So, you get a delicious and healthy lunch that helps you stick to your points plan.
Chicken and Carrot Sticks: Enjoy crunchy carrot sticks alongside canned chicken, offering a simple and nourishing lunch that respects your points budget.
Chicken and Hummus Wrap: Create a tasty Chicken and Hummus Wrap by rolling canned chicken and creamy hummus together. Add fresh veggies for extra flavor. This wrap is delicious and satisfying, and it's good for keeping track of your points.
Salsa and Chicken Lettuce Cups: Make a tasty dish by filling lettuce cups with canned chicken and zesty salsa. The lettuce is like a little bowl. Canned chicken adds protein to keep you full. Salsa gives a tangy and spicy kick. It's a light choice that won't use too many points. Enjoy the flavors without worrying about points.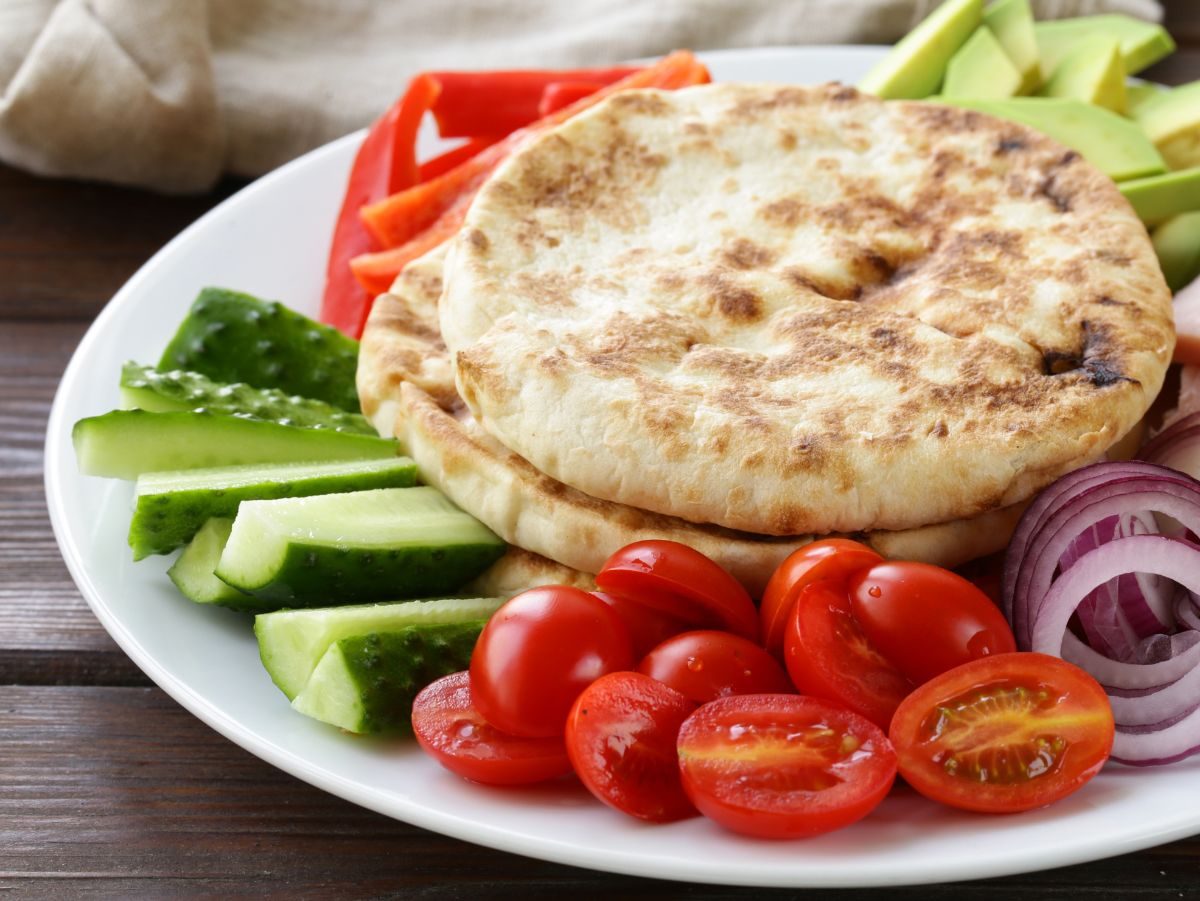 Chicken and Whole Wheat Pita Pocket: For an easy lunch, go for a whole wheat pita pocket. Put in canned chicken and lots of veggies. This makes a quick and balanced meal that matches your points plan.
In conclusion, canned chicken lunch ideas can be a tasty and smart choice. They help you control what you eat and keep the points low. Making lunch at home saves money and avoids expensive takeout. Canned chicken is healthy and affordable, giving you a way to save money while enjoying good food. So, whether it's salads, wraps, or bowls, these ideas make lunchtime delicious and easy.