This Weight Watchers Chocolate Cheesecake is an indulgent treat that you can feel good about eating. Made with rich, dark chocolate and a creamy cheesecake filling, this dessert is sure to satisfy your sweet tooth.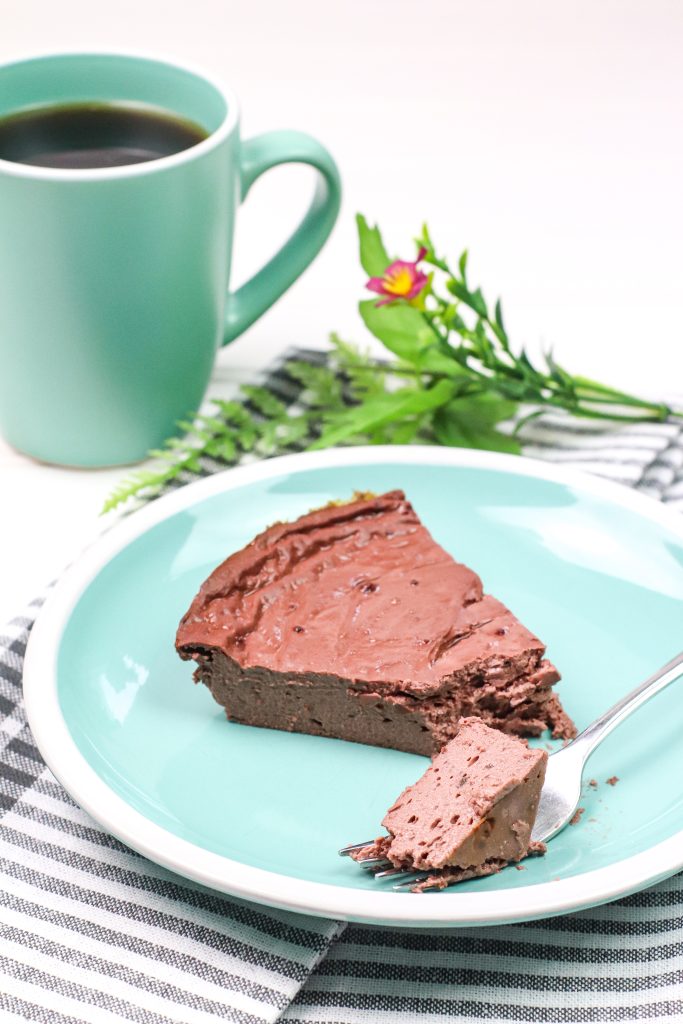 This is a guilt-free way to enjoy a delicious chocolate treat. Serve it up for a special occasion or enjoy it as an everyday indulgence. Either way, you'll be glad you tried it!
This cheesecake is sure to satisfy your sweet tooth. The chocolate flavor is intense and delicious, and the texture is just right. You won't be able to resist taking another bite. If you love tangy cheesecakes, then make sure you check out our WW Lemon Cheesecake. If butterscotch is your jam, then this Butterscotch Cheesecake is one to try!
Jump to:
🧾 Ingredients
Get the full list of ingredients, with measurements, and step-by-step instructions at the bottom of the post in the recipe card.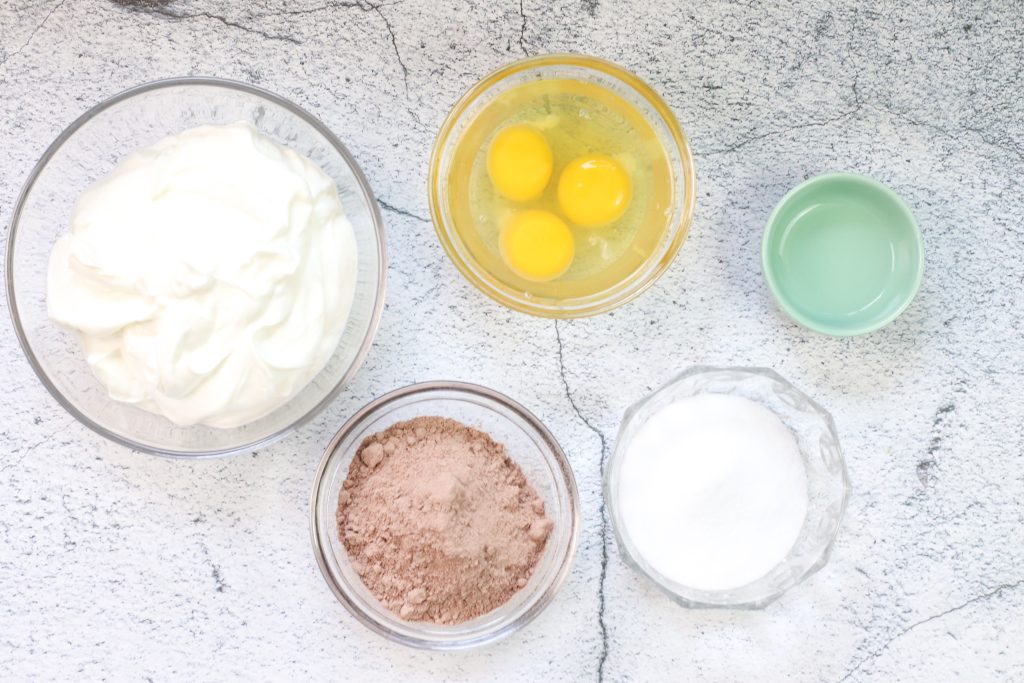 🍳 Instructions
You will find the complete directions in the recipe card below. This is a really simple recipe.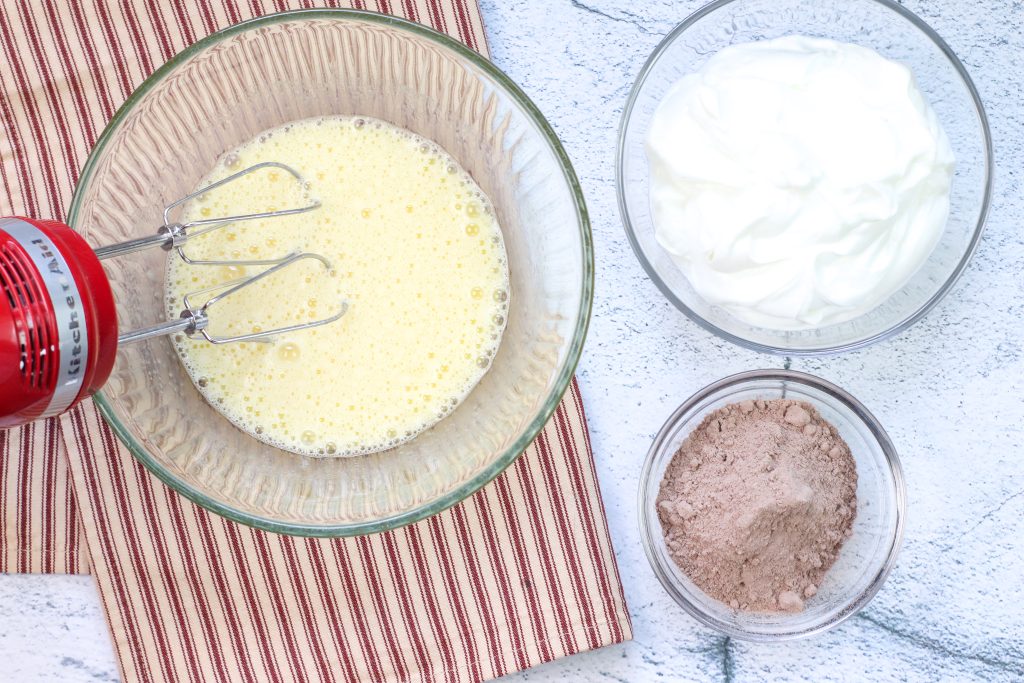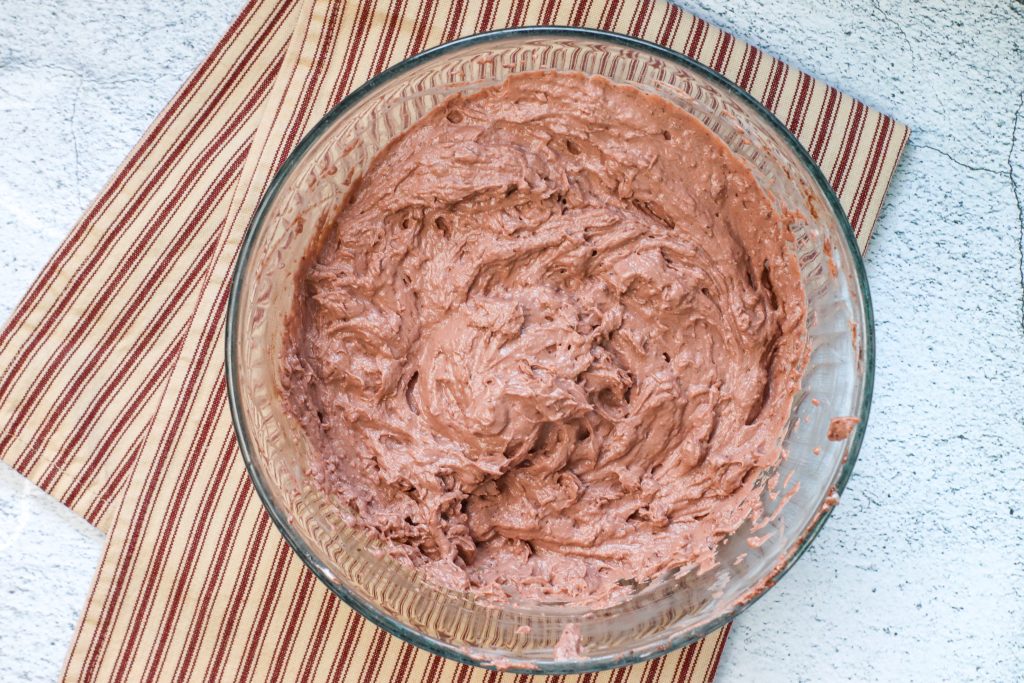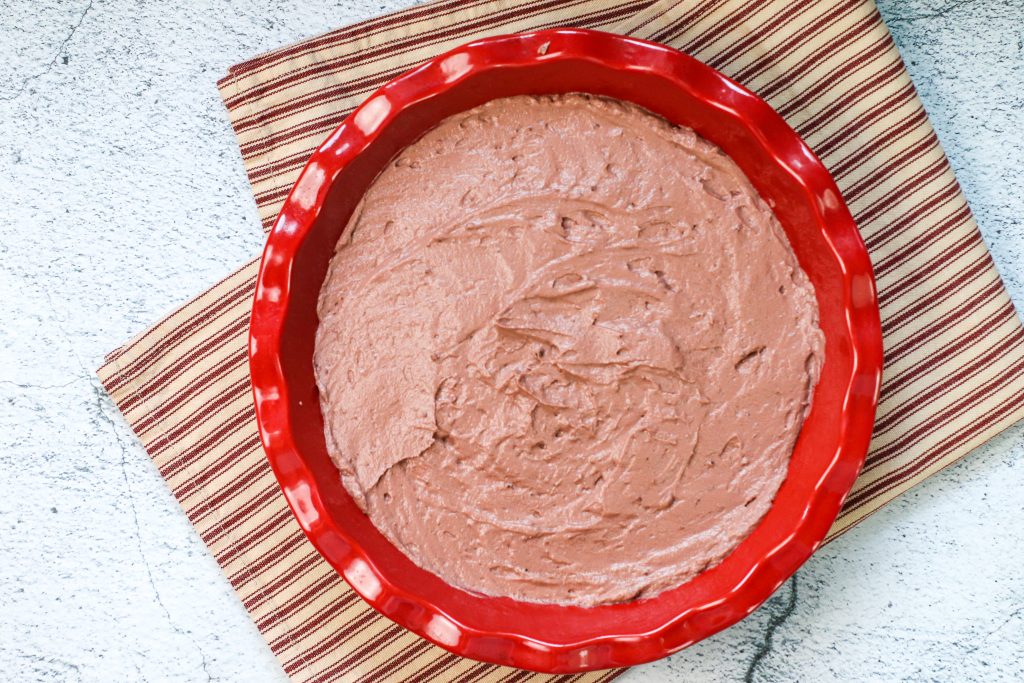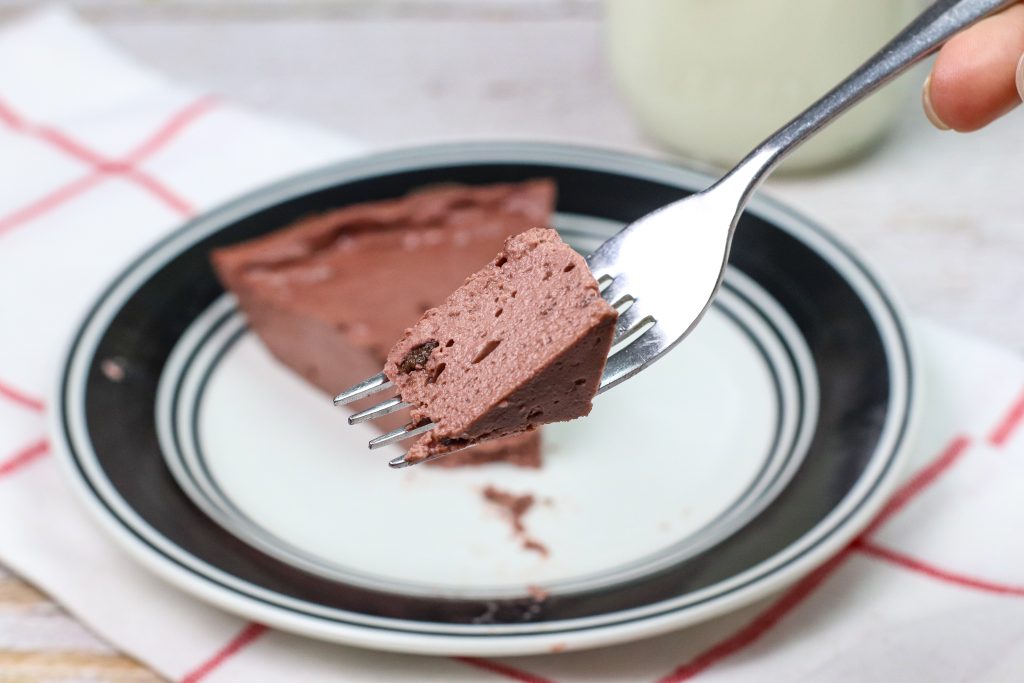 🧾Substitutions
Yogurt - you "may" be able to use regular yogurt, however, when you use Greek yogurt, you get the flavor and tang you are looking for.
📖Variations
Whipped cream: One of the most popular toppings for cheesecake is whipped cream. You can use store bought or make your own. You can make your own sugar free whipped cream or use store bought.
Chocolate Ganache: Ganache is a mixture of chocolate and cream that is melted together. It hardens as it cools, and you can make a sugar free lower fat/lower point version.
Fresh berries: Strawberries, raspberries, and blueberries are all great toppings.
Caramel or Chocolate Sauce: A drizzle of caramel or chocolate sauce takes this dessert over the top. Raspberry sauce is another delicious choice.
Nuts: Crushed nuts such as pistachios, peanuts, or almonds.
Cookie Crumbs: Oreos, graham crackers, or chocolate chips.
Gluten-free: If there is a gluten-free pudding brand that you use, feel free to use that.
🥫Storage
If you want to freeze it, wrap it tightly in plastic wrap and then place it in a freezer safe bag. It will stay fresh for up to 3 months.
When you are ready to eat it, thaw it overnight in the fridge and then enjoy.
You can store it in the fridge for up to five days but make sure to either cover it with plastic wrap or place it in an airtight container.
👩‍🍳Top Tips
You have to wait 2 hours at least when it comes to chilling. I prefer to let it chill overnight. The goal is for it to set up and have a firm texture.
❔FAQ
How Many Points in Weight Watchers Chocolate Cheesecake
This recipe is based on the Weight Watchers 0 Point cheesecake recipe. This is a recipe that was made when everyone using the Freestyle plan. When WW changed to the Purple, Blue and Green plan, this WW chocolate cheesecake was 0 points on the purple and blue plan, but it was 2 points on the green plan. When Personal points came out, this cheesecake came in at different points on each plan.

With the new personal points plan from WW, your points might be different than mine. In that case, here is the direct link to the recipe in the WW recipe builder app. You can see how many points WW Chocolate Cheesecake is for you. This only works for WW members in the US. If you are outside of the US, you will need to enter it manually.


What about the crust?
So this recipe doesn't have a crust. That is because a typical cheesecake crust has a lot of points. So, if you want to add a crust, you can but it does ring up the point count.
Do I Need to Use a Water Bath When I Bake Cheesecake?
A water bath is used when baking cheesecake to help it bake evenly and to prevent cracking. While you can use a water bath with the chocolate cheesecake, you do not have to.
How Do I Remove the Cheesecake from the Pan?

To remove it, run a knife around the edge of the pan. This will loosen it from the sides of the pan. Next, release the latch on the springform pan and remove the ring. Finally, use a spatula or large spoon to transfer the cake to a serving plate. If you are using a pie pan with parchment paper, simply grab the edges of the paper and lift the cake out.
Do I Have to Use a Springform Pan?
No, you do not have to use one, but it makes it much easier to remove the cheesecake from the pan. If you do not have a springform pan, you can use a regular cake or pie dish. Be sure to spray it with cooking spray and I also recommend lining it with parchment paper so it will not stick.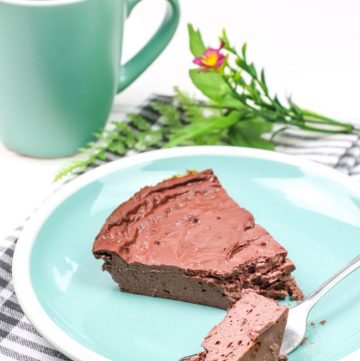 Weight Watchers Chocolate Cheesecake
This Weight Watchers Chocolate Cheesecake is an indulgent treat that you can feel good about eating. Made with rich, dark chocolate and a creamy cheesecake filling, this dessert is sure to satisfy your sweet tooth. 
Equipment
mixing bowl

hand-held mixer or stand mixer

spoon

spatula

measuring cups

pie dish

parchment paper or baking spray
Ingredients
3

Eggs

3

teaspoon

sugar substitute

I use Swrve

3

cups

Plain Fat-Free Greek Yogurt

1

small box

instant sugar-free/fat-free chocolate pudding flavor
Instructions
Preheat the oven to 350° degrees.

Lightly spray your baking dish with your favorite baking spray OR line it with parchment paper and set aside.

In a mixing bowl add eggs, sugar substitute and beat well.

Add yogurt and pudding and mix well.

Pour into a lightly greased pie dish.

Place in the oven and bake for 30 minutes.

Once the cheesecake is done, remove it from the oven and place into the fridge and chill for at least 2 hours or overnight before eating.